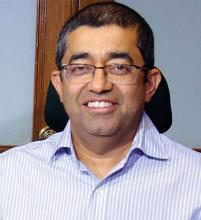 Member-Administration
With 29 years of experience in the Indian Administrative Services (IAS), Mr. Pardeshi has served in various senior executive roles. He managed the entire public health structure of Mumbai and led the task force for COVID19 containment as the Municipal Commissioner of Mumbai. He has also served as the Additional Chief Secretary to the Chief Minister of Maharashtra.
In addition to his administrative roles, Mr. Pardeshi has held several senior leadership positions in the United Nations. He was the Global Head of UNDP Geneva and Senior Coordinator of UNISDR. Most recently, he worked for the Defeat-NCD Partnership under UNITAR as the Global Programme Coordinator.
Mr. Pardeshi holds an MSc degree in Social Policy, Participatory Planning and Economic Development from the London School of Economics and Political Science (LSE). Prior to getting a Masters Degree in Development Economics from DSE, he was an Economics graduate from DU.